Amazing Activities To Try When You are In Destin Florida.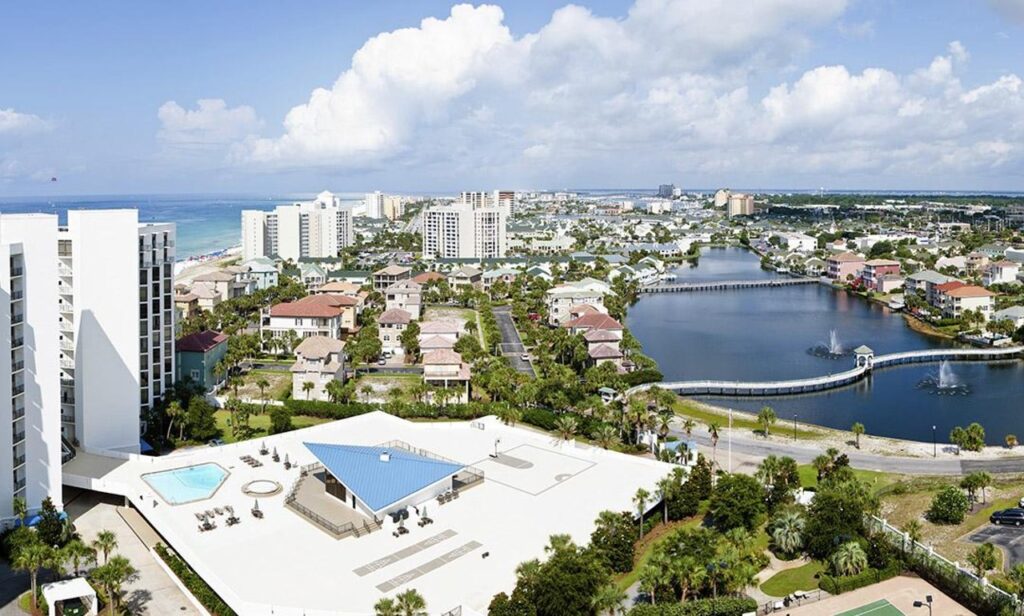 Are you planning a trip to Destin Florida, and want to make this trip memorable and find more fun things to do other than the beach side adventures? Then you are at the right place. In this post, we have discussed a wide range of fun and unusual activities that you can try on your trip to Destin, Florida.
If you have already planned your trip and trying to book your activities now then Destin Florida has their official site that you should visit. Make your plans before it is too late at the best price.
From wearing a jetpack and flying above the water to enjoying super speed hijinks on the banana boat, the fun on the trip you experience will be unlimited. Are you ready to begin this memorable adventure? You can check this guide and make plans during the try for the most amazing activities to try in town.
Sandcastle lessons:
If you are planning to level up your skills in making a sand castle, you can take part in the sand castle lessons available at the beach sand sculptures. It becomes more fun doing the activity when you are with a group of people.
Beach Bonfire:
The great way to relax in the evening with your family or friends is around the bonfire, you can have a lot of fun with people and make amazing memories. The closest public beach you can have a bonfire is Miramar Beach, but it requires a permit to do so. You can even move to Royal Palm Grille every Friday night for a free bonfire. You can even fix a private bonfire for yourself with the company.
Bing Kahua adventure and water park:
If you love to try on different rides at the water park then you must visit the Big Kahunas for its amazing 40 plus attractions. It is a great spot to visit with family, you can enjoy lounging at the lazy river or get amazed by the extremely massive slide. It is open from mid May till August. You can even check the sites for updates.
Boat Tours:
A great way to go around and explore the place is by the boat. You will have a bunch of options like speed boat tours, glass bottom boats, or catamarans. You can even try the jet skies there or rent a pontoon boat for yourself. There are two most popular tours like sunset Cruises where you can enjoy the amazing color during the sunset or try the dolphin cruise where you can enjoy the playful dance with your kids.
Buccaneer pirate cruise:
If you could go back in time with the time machine you would see pirates on sea for sure. But as that cannot be repeated now, you can still get the taste of the lives lived by the pirates on the Buccaneer pirates cruise. There are activities for the young kids, like a fake sword fight, dancing, singing, and water cannon battles.
Crab Island:
Crab island is the most popular site in Destin, Florida. It is not a real island, but it is an underwater sandbar where the boaters gather. You can get yourself a crab island shutter boat or rent a boat for yourself to reach there. Take the experience of food boats and floating restaurants and on some special days, they even have an inflatable obstacle and live musical show.
Gator Beach:
The world's greatest alligator is what gator beach is self dubbed as. Here you can witness over 100 gators, their fun show, and the gator museum. You even get a chance to feed the gators by yourself.
Destin Harbor Boardwalk:
If you want to try something that is free of cost you can visit the Destin harbor boardwalk. It is a busy place filled with restaurants and shops, and a relaxing place to take strolls, especially after sunset.
The people come from a distance just to experience the amazing sky colors during the sunset. This is a touristy place, but you need to try out the drinks from Harry T's as they have great views.
Uncle Bucks fish bowl and grill:
Uncle bucks will shift you under the sea to a fun experience of theme bowling. From sharks hanging from the top and balls coming back to the machine that looks like alligators and sharks that are spitting the balls out from their mouth, you are sure to enjoy this experience.
Henderson Beach State Park:
Henderson beach is the best and most popular public beach present in this area. The white sands and sparkling water run for longer than a mile away. And adding to it, there's a natural playground and trail that will be loved by kids. Here you can stay away from the crowded beaches that are closer to the resorts and hotels.
James lee park public beach:
This is the most beautiful beach that is outside the town and is a brilliant spot to go swimming in the nature, picnicking, and fishing. It is free of cost to park your vehicles and the playground can be used by the young ones as well. If you are worried about the sun being too bright, you can be in the covered picnic area.
The track:
If you are done with the beach then the track is a great spot. You can spend the afternoon there zooming around in go carting in any of the five tracks, hit the smash button at the arcade, or take a turn in the mini golf course.
Fishing:
Whether you want to wet your toes in the water or you are a seasoned angler, Destin is a must go place for fishing as there is a wide range of sea creatures in there. There are a bunch of fishing piers, jetties, and beaches, or you can also charter a boat to go fishing on the deeper side of the sea.
Now that you have so many things to do in Destin Florida, What are you waiting for? Plan your activities now and enjoy your time.