Things to Keep in Mind When Planning for Whale and Dolphin Watching in Tenerife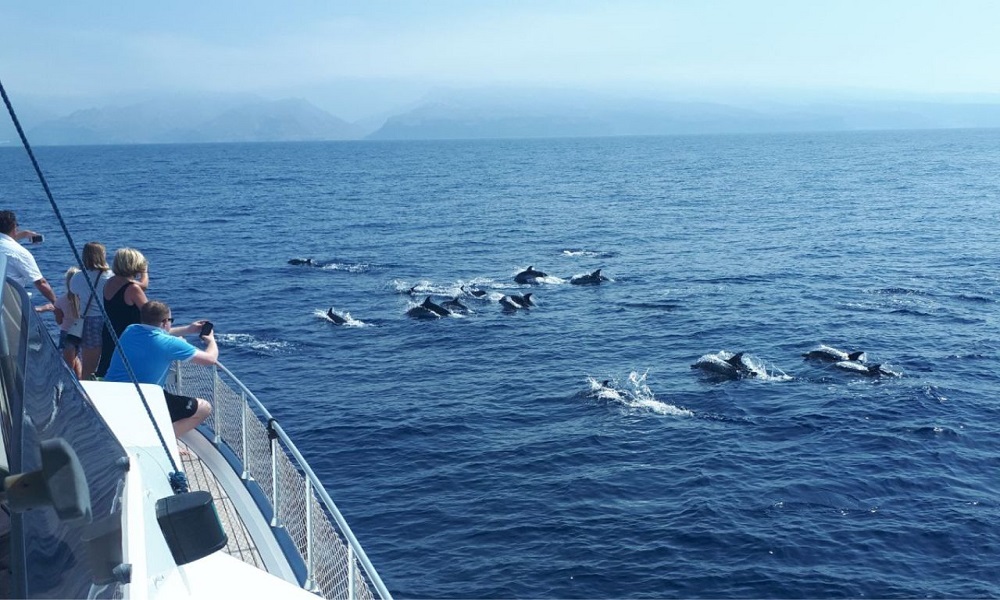 Tenerife is the best island for whale-watching in Europe. The warm waters of the canaries provide a beautiful marine environment where you can witness over 20 different species of cetaceans. One of the most effective things to do here is to go whale watching on the island.
About 20 of the 80 known cetacean species have been seen in the Canary Islands. The islands' year-round temperate climate, mild waters, and deep seafloors protect them from the Atlantic Ocean's strength, which is why they attract so many marine mammals. The waters between La Gomera and Tenerife are home to bottlenose dolphins and pilot whales all year. Many additional whale and dolphin species pass near the island depending on the season. If you're lucky and join a good boat crew, you can see large marine creatures like Blue Whale, Bryde's whales, or even a Fin whales.
You can arrange a Maxicat catamaran boat trip with Club Canary for a dolphin and whale spotting. The Maxicat catamaran is one of Tenerife's largest catamarans, and it organises dolphin excursions. The Maxicat features shaded seats where you can sit comfortably when it gets too hot. During the tour, there will be a trained and skilled guide who will acquaint you with everything you need to know about the dolphins and whales, which live near Tenerife, as well as bar personnel who will offer you limitless drinks.
Tips to Follow When Going for a Whale and Dolphin Sight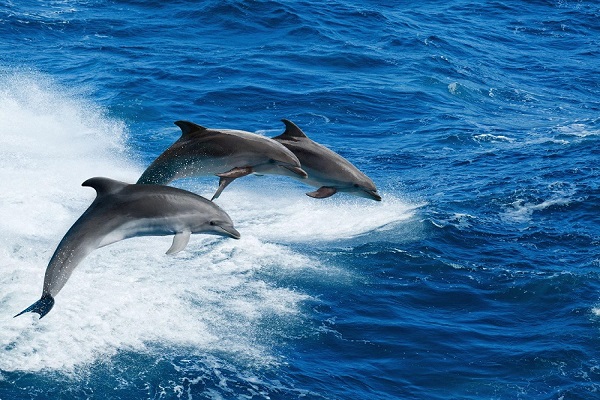 Whale watching is an exciting activity among tourists in Tenerife, which means chances are that you may not get a seat when you arrive at the rental. Therefore, book your ticket and boat rental in advance so that you don't miss the opportunity.
Tenerife is the best place where you can spot whales and dolphins any time of the year. Still, the best time to spot the island is in winter and spring.
Don't forget to carry your camera along, as this will be the best moment of your life. Not everyone gets a chance to capture fast animals like dolphins, thus carrying a camera with a good lens that catches reflex images.
Apart from a good camera, bring a small set of binoculars to help you spot whales and dolphins from a distance.
You can experience cold wind while on the sea, therefore it's always a good idea to bring a waterproof coat, as well as sunscreen, a cap, and sunglasses, on your cruise.
Remember to bring a swimsuit and a towel to dry off if the cruise involves a snorkelling stop after whale watching. Check to see if your tour includes snorkelling equipment; otherwise, you'll have to rent it.
If you get seasick easily on boats, don't forget to bring motion sickness medicine with you so that your health doesn't ruin your trip.
If your kids tagged along, then ensure that you have all things mentioned above in your backpack, along with some snacks. Keep a watch on your kid always, as it is risky to leave them alone on the boat.
Whale and dolphin watching is quite an experience that no one can forget. Do add this to your itinerary during your trip to Tenerife.