Top places to visit this Holiday in Scotland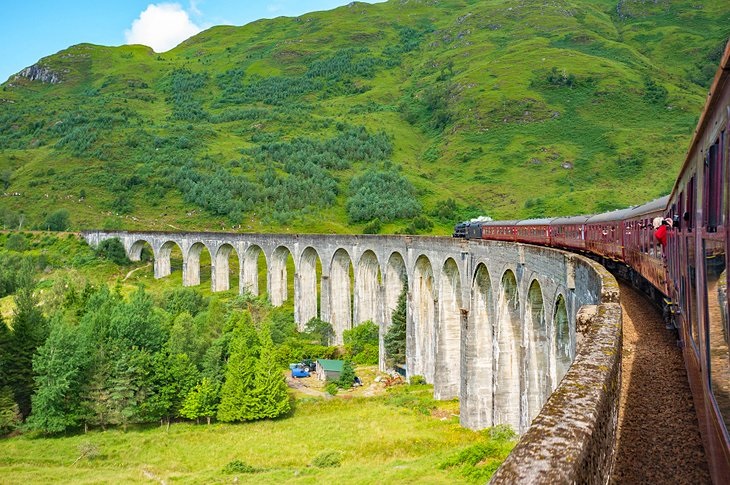 Planning for a trip beyond the boards of your nation? What is on your travel list? No matter how many popular and renowned places you add to your travel bucket list, there are chances you miss out on something big.
If you are like most travelers who love adding new places to your travel list, you might end up being super confused as to which one is best for your upcoming trip. To add up to your confusion, there are dozens of articles suggesting you visit various locations and famous sites in the country of Scotland.
We got your back! This article will help you find the best tourist destination points in Scotland with detailed information.
Best places to visit in Scotland in 2022
Here is a list of the best places to visit in Scotland that you might not know or hear about. Continue reading to know more and find out the best locations for your Upcoming Vacations in Scotland.
One of the most beautiful cities in the United Kingdom is undoubtedly Edinburgh. The city is also the capital of Scotland and the center of culture and traditions that describe the Scottish culture through its skyline.
They say if you are only able to visit just one city in Scotland or UK, make it to Edinburgh without any second thought. After all, it is not only the capital city of this nation but also the epicenter of culture and art Scotland.
So, what's new in this? I mean every second person who is an expert in this sector will recommend you to visit Edinburgh if it's a vacation to Scotland. However, what most of them won't suggest to you are the best places to visit here.
When you're paying a visit to Edinburgh, don't miss the Edinburgh Castle. Other historical sites such as the Royal Mile, the Palace of Holyroodhouse, and St. Giles Cathedral are what you should consider when in Scotland. Tourists can also explore the past history of this nation at the National Museum of Scotland.
Located on the west coast, Glasgow is called the cultural center of Europe as well as the United Kingdom, even after Brexit. Glasgow is yet another city with excellent infrastructure, art galleries, museums, and world-famous parks; you name it.
But that is just the tip of the iceberg. There are a lot more things you can experience in Glasgow. The city host numerous popular festivals, events, and competitions with participants from all around the globe. For instance, one of the largest world music festivals, Celtic Connections, Glasgow Film Festival, Visual arts competition, Southside Fringe, and so on.
Other fun things to do includes visiting Glasgow Cathedral (the most significant historical building dating back to the 12th century), George Square, etc. And yes, how can we forget famous museums and art galleries such as Kelvingrove Art Gallery, University of Glasgow, Riverside Museum and last but of course, not the least, the Glasgow Science Centre.
After you are done exploring the whole city, we suggest you dig into the history of Scotland by exploring the riverside museum, churches, and sites with historical importance. And do not forget to shop on Buchana Street, famous for a massive variety of artifacts, products, and local
Are you tired of cities, crowds, and noises? Scotland is mostly known for its beautiful cities with a huge tourist influx in summers, which might not work best for people who want a peaceful trip with less crowd and noise. If that is what you want, then the Scottish Highlands should be your next destination point.
Various surveys or censuses conclude that Scottish Highlands has the least number of residents. Making it the perfect location where you can find peace. With less population, you have the option of luxurious accommodations from some of the best hotels based in the highlands.
Escapism and relaxation are something we can guarantee you when staying in the Scottish highlands. Also, the weather here is much more suitable for tourists than in most cities in the country.
Stretching from the eye-catching garden city on the east coast all the way to the north's Joh O Groats, Scotland's Highland area is filled with natural beauty accompanied by romantic scenery. In fact, some sites have served as a backdrop to famous movies and popular TV serials.
What else to look for in Scotland? 
Vacations in Scotland are quite worth it since you get almost everything you need to make your holiday trip remarkable. Apart from the high-rise towns, natural wonders, world-class infrastructure, and historical monuments, there are just many other things you can look for when visiting Scotland.
Food, culture, cuisine, music, dance, tradition, and rituals are just some of the few things you can experience in Scotland. So, what are you waiting for? Select your favorite locations in Scotland and kick off the journey to Scotland for an unforgettable holiday experience.