Dubai's budget-friendly options for fun for the whole family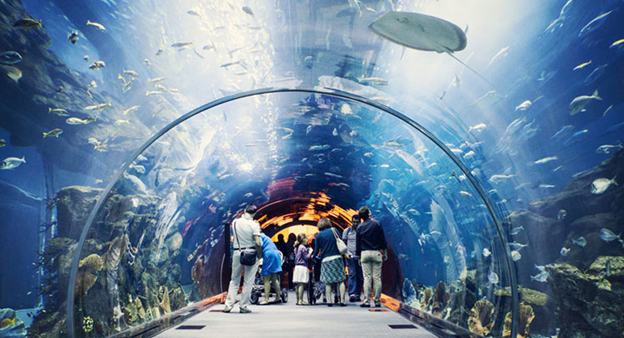 You don't have to worry; Dubai vacations are affordable now. The city of Dubai is a luxury travel destination. Imagine if you could visit this sophisticated metropolis for a fraction of the price.  Most companies in the city invite children of all ages for budget friendly activities. Despite its glitz and glamour, Dubai is a perfect place for families. The most cost-effective ways to visit Dubai on a budget are discussed in this article, even though the city itself is not cheap. This guide will tell you about several free and affordable things to do in Dubai.
Visit Lotus Mega Yacht for a great supper
Look into the lotus mega yacht for a low-cost and unique night out when trolling for a great night out. In an incredibly lavish setting, guests on the Lotus mega yacht dinner cruise will dine in style on a custom-built yacht. These chefs serve up a sumptuous meal on the deck of a yacht in Dubai Marina. The high-end yacht's lavish amenities, hospitality, and service make it appealing to spend time on board.
Adventura Parks are a blast to explore
Visit the most popular outdoor high ropes course and Dubai's largest zip line park, Aventura Parks in Mushrif Park in Mirdif, to have some fun outdoors. Adventurers can choose from more than 80 challenges set among the Ghaf trees. There are six paths leading up to the trees from the ground level. It is one of seven Aventura Amazonia treetop parks with a total area of roughly 35,000 square meters.
You can take a reasonable Dhow Cruise in Dubai
Visiting Dubai would be incomplete without experiencing the Dhow Cruise Dubai. The waters of Dubai are home to some of the world's most magnificent and elaborately decorated Arabian boats. In Dubai, dhow cruises are the best way to spend an evening. There are many restaurants to choose from, and as the sun sets, the cityscape is brilliantly decorated.
Dune Buggy lets you have a lot of fun in Dubai
Get out of the city and into the desert with a dune buggy ride while you're there. A high-speed buggy ride across the dunes and a sandboarding experience are also budget-friendly activities to attempt. The thrill of a roller coaster ride through stunning dunes is merged with the option to capture striking images as keepsakes.
Underwater Zoo & Dubai Aquarium
The Dubai Aquarium is a paradise for marine life. Before entering the Underwater Zoo, walk through the Aquarium Tunnel to feel like you're underwater. Visitors of all ages will have a great time here.
Sharjah Safari
It's time for a trip to Africa, so gather your troops! It would help if you went to the newly opened Sharjah Safari as soon as possible before it becomes too hot. This vast park, which is 800 hectares in size and was designed in the style of a real African safari, is home to over 1000 animals and birds from over 120 different species.
Beaches are a must-see in Dubai
If you want to have a great time without paying any money, you may go to one of the many amazing public beaches in Dubai that are free to use. To save money, these are the best low-cost tourist attractions in Dubai. There are several beaches to choose from in Dubai, but three of the most well-known are JBR Beach, Kite Beach, and Umm Suqeim Park. Cafes, shops, and restaurants on the JBR Beach in Dubai offer a wide range of kid-friendly activities for visitors of all ages. A wide range of family-friendly activities is available at JBR Beach as well.
Come to Kite Beach and have a good time!
An outdoor trampoline park, as well as a skateboard park, is available at Kite Beach. Swim, collect shells, and dine at Salt or one of the beach canteens along the running track are terrific ways to spend an afternoon. Kids can play in the sand or on Wire World's adventure course while their parents enjoy the kitesurf performance and views of the Burj Al Arab. It features everything you need for a day at the beach, including showers, changing rooms, and free Wi-Fi.
Make the most of an Arabic lunch
If you get hungry, there are several eateries in the vicinity that you can visit. If you're in Dubai and searching for a low-cost activity, consider dining at Bayt Al Wakeel, which serves Arabic food and has a stunning view of the Creek. If you want to spend some time relaxing by the lake, you should go there as early as possible.
Dubai's towers are free and stunning to visit
In Dubai, the city's Skyscrapers are a well-known draw, and it is free to take in the city's architectural majesty. As the marina is around 8 kilometers in length, it is home to many high-end yachts. While the mosques on either side of the marina are urged stops for visitors, just one has been formed.