North Wales Beaches: Sun, Sea, and Sand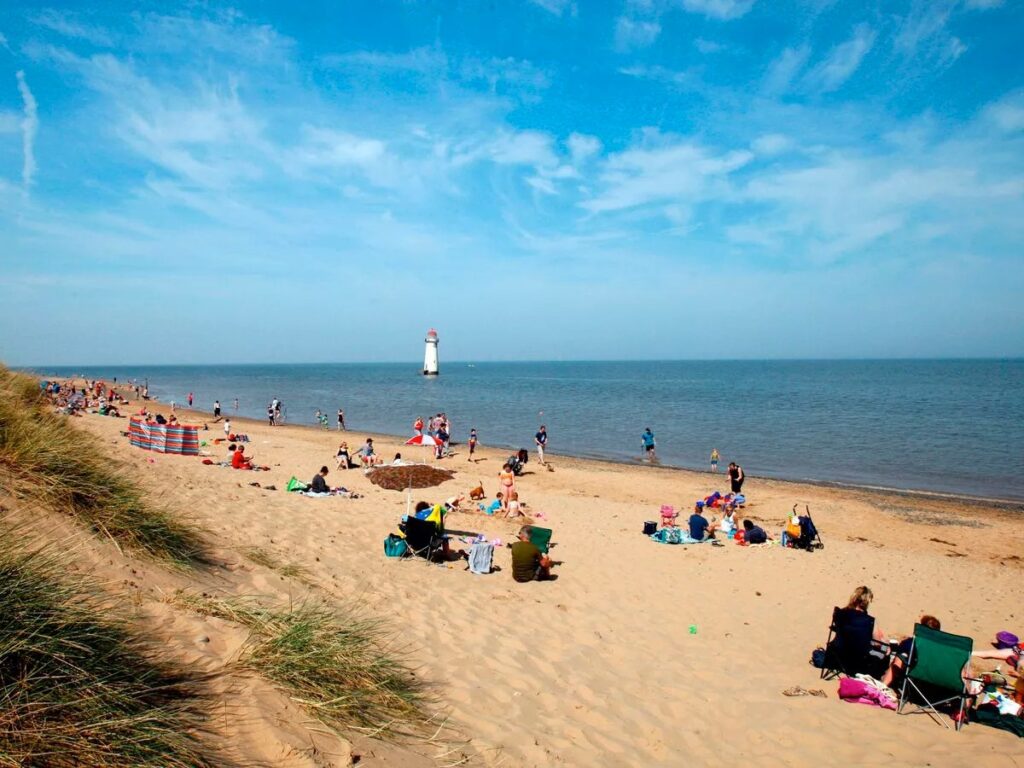 North Wales is home to some of the UK's most picturesque beaches, offering stunning views across the Irish Sea and the Menai Strait. Whether you're looking to soak up the sun, take a dip in the sea, or explore the local wildlife, there's a beach for everyone. Here are just a few of the best North Wales beaches to add to your itinerary.
Rhyl Beach – Located on the North East coast of Wales, Rhyl Beach is a long stretch of sand that's perfect for families. The beach is backed by a promenade with plenty of cafes, shops, and amusement arcades, making it an ideal spot for a day out. There's also a paddling pool and a play area for younger children. 
Llanddwyn Island – This beautiful beach on the Isle of Anglesey is well worth a visit. The sandy shore is backed by sand dunes and rocky cliffs, with views across the Menai Strait to Snowdonia. Llanddwyn Island itself is a stunning location, with ancient ruins, lighthouses, and a small chapel to explore.
Abersoch Beach – Situated on the Llyn Peninsula, Abersoch Beach is a popular spot for water sports enthusiasts. The beach is sheltered by a headland, providing calm waters that are perfect for kayaking, paddleboarding, and windsurfing. There are also plenty of cafes and shops in the nearby village of Abersoch.It's no wonder that there are so many people who are looking to stay in caravan parks Snowdonia Wales to have close access to these fantastic beaches. 
Porth Oer – Also known as Whistling Sands, Porth Oer is a unique beach with sand that squeaks underfoot. The beach is backed by cliffs and has a cafe and toilet facilities. The clear waters are perfect for swimming, and there are plenty of rock pools to explore at low tide.
Traeth Llyfn – Located on the west coast of Pembrokeshire, Traeth Llyfn is a remote beach that's perfect for a peaceful getaway. The beach is accessible via a steep path from the car park, but the stunning views across the coastline make the effort worthwhile. The beach is also a great spot for birdwatching, with the nearby cliffs home to a variety of seabirds.
These are just a few of the many beaches to explore in North Wales. Other popular options include Llandudno Beach, Newborough Beach, and Harlech Beach. Whether you're looking for a family-friendly day out or a remote spot to relax and unwind, there's a beach to suit everyone in North Wales.
It's worth noting that while many North Wales beaches are suitable for swimming, visitors should always be aware of the conditions and any potential hazards. Always check the tide times, and be aware of any strong currents or rip tides. Some beaches also have restrictions on dogs, so it's worth checking before you visit if you plan to bring your furry friend along.
In addition to the beaches themselves, there are plenty of other attractions to enjoy in the area. Visitors can explore historic castles and stately homes, take a boat trip to spot dolphins and seals, or simply enjoy a stroll along the coastline. With so much to see and do, North Wales is the perfect destination for a seaside break.