Smart Vacation Spots And Activity Options You Cannot Avoid in Puerto Escondido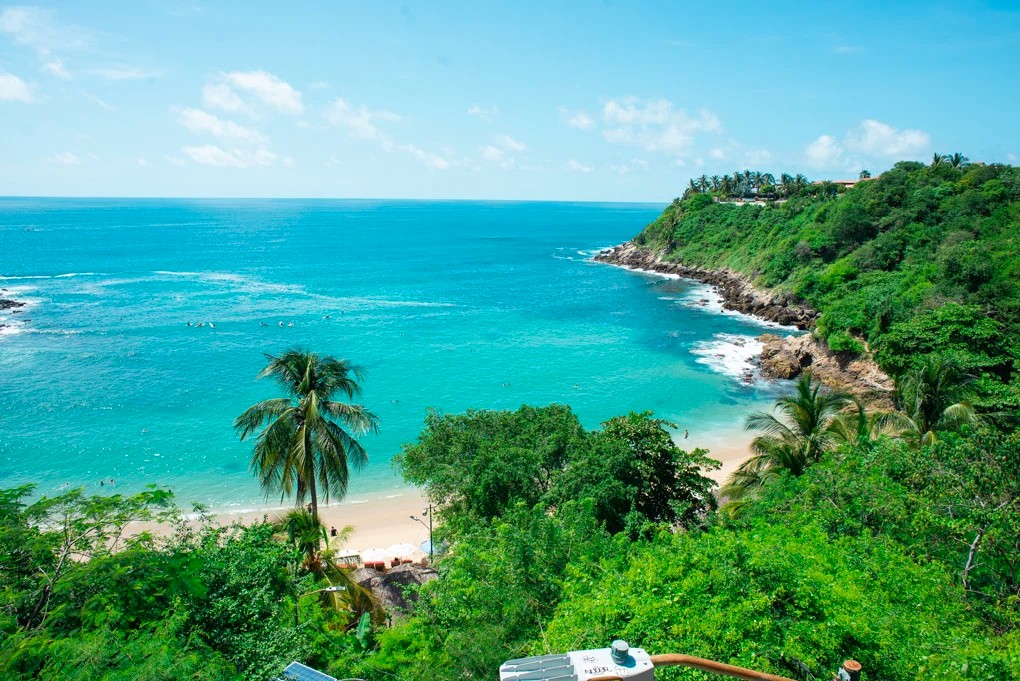 On the Pacific coast of the state of Oaxaca, Mexico, Puerto Escondido is a Mexican city. This well-known port city has a plethora of beaches and a hopping nightlife. For those who like surfing, this is the best place to do it. Playa Zicaleta, with its famous Mexican Pipeline surf break, has the biggest waves of all the beaches in the area, although each one has its own unique character.
The greatest things to do in Puerto Escondido, Mexico
Zicatela's beach
Perfect for surfing due to its length and width. In addition, there are various restaurants on the next street where you may have a drink or a meal. The beach itself is stunning, and the nightlife, especially on weekends, is exhilarating. Clubs are often running promotions and playing energetic music, making for an ideal night out.
The Manialtepec Laguna
This one-of-a-kind event is a must-see. You must take the boat tour across all of the lagoons, which ends with a delicious lunch at a beachside restaurant at the lagoon's entrance. Swimming is also an option if you like. Swimming amid marine bioluminescent plankton is a once-in-a-lifetime experience.
The Carrizalillo Beach
Carrizalillo, Puerto Escondido's most beautiful beach, is also one of the greatest spots for surfing in the vicinity. The beach is certainly worth the trip down the approximately 150-step staircase to get there. To make things even more easy, it's only a short walk away from the main bay. Seafood is an essential part of any trip to Puerto Escondido!
National Park and Reserve of the Lagunas de Chacahua
The Chacahua Lagoon in Mexico is another example of a secluded natural wonder. There are mangroves, crocodiles, distant communities, and impenetrable jungle on the way to this natural sanctuary, which is accessible only by boat. Oysters collected only seconds before may be enjoyed here.
On the list, Playa Bacocho
Despite its length and breadth, this beach does not seem to become too crowded. It's important to exercise care due to the strong ocean waves, but the sunset is really magnificent notwithstanding. Visiting this location is made all the more exhilarating by… It will be a wonderful experience if you decide to participate in the turtle release! In spite of the fact that this beach's only bar/restaurant establishments are a touch on the pricey side, patrons are allowed to bring their own food and drink if they so like. There aren't many palm trees in the area to shield you from the sun, so a parasol is a good idea.
The market
Everything from mole and cheese to chocolate and homemade crafts may be found at this shop. Small town life is typified by El Mercado, a local market in El Paso, Texas. You may meet people from all over the world and discover things that aren't accessible to you back home. As well as being conveniently located, the market provides a wide variety of high-quality, locally sourced fresh produce. A must-visit location!
Playa Coral
Nearby Playa Bacocho, you may stroll between the two beaches without getting wet. Playa Bacocho There aren't many people around, so it's rather quiet. If you intend on visiting this site, it is recommended that you do so with a companion. If, on the other hand, you're searching for some solitude on the sand, this is the place for you.
Visit Huatulco, a beach town in Mexico.
Puerto Escondido is within a two-hour drive away from Huatulco, a famous tourist attraction and national park. As a matter of fact, many tourists opt to stay in this region and not visit Puerto Escondido. Along with a number of large and posh resorts, the area is located on a bay with crystal-clear water, making it ideal for water sports like swimming and snorkelling.