Top 5 Picnic Spots In Kolkata for an Incredible Time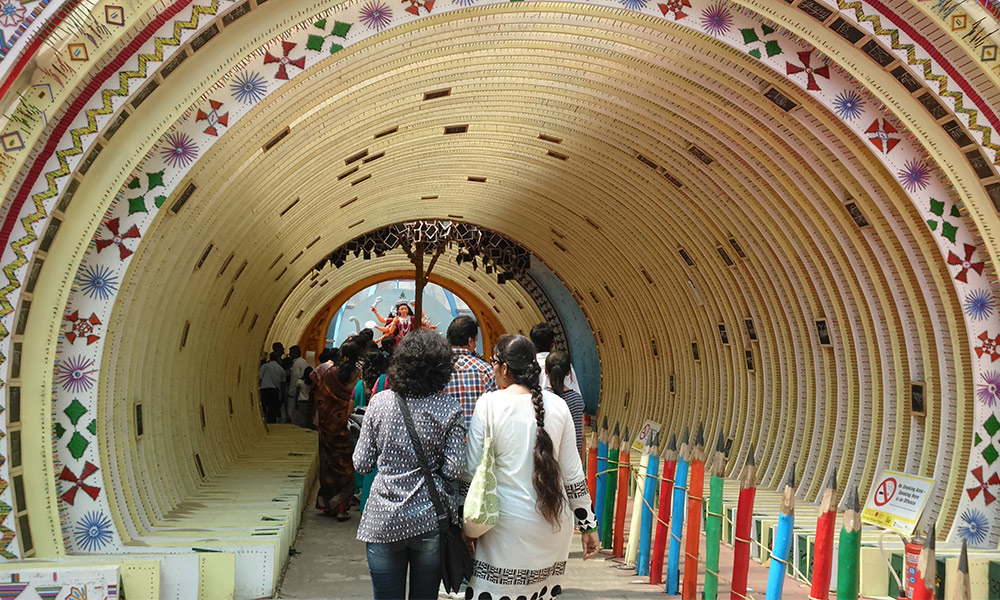 Introduction
Kolkata, the name itself is an emotion that blooms in the heart of every traveller. With its historic charm and vintage monuments, Kolkata welcomes people from all walks of life. It is best known for the fusion of flavours, colours and feelings lying in nooks and corners of the city. With so many affordable Treebo hotels in Kolkata, you can easily dive into this world of beauty.
Whether you choose adventure or a tranquil holiday time, Kolkata is set to surprise you in every way. The number of picnic spots here are crazy and you would only want to hop on the other as soon as you finish one. So, let's go ahead on this journey and explore the finest gems of Kolkata.
5 Best Picnic Spots in Kolkata are –
Nicco Park
Nicco Park in Kolkata is one of the famous tourist destinations as it is historically significant in the city. Located near the Salt Lake city area, the park is best known for adventure rides including flying saucer, toy train, water chute and river caves.
If you want to stimulate yourself, go rock climbing and paddle boating here. Apart from this, it is also dedicated to a special water park with numerous water rides and pools. The lazy river and wave pool are best enjoyed by kids as well as adults.
Nicco Park also organizes different musical performances and cultural events. To satisfy your cravings, there are various food outlets where you can try affordable snacks. It is an ideal option to book hotels in Kolkata to come back to cozy rooms.
Zoological Garden
It is indeed one of the best times when you are amidst nature. Zoological garden in Kolkata offers an amazing opportunity to experience serenity and witness exotic wildlife. It is one of the best picnic spots for kids and adults where you can browse through different animals and species of flora.
The garden is home to more than 126 species of wildlife including Indian rhinoceros, African Elephants, Royal Bengal Tigers, Giraffes, Asiatic Lions and Zebras. To amplify your experience, you may also participate in conservation programs and understand the environment.
The garden has a reptile house allowing you to watch different types of snakes and lizards. Go for a thrilling experience with lion safari and educational programs to make your time better in Kolkata. It is best to go with binoculars as you may see many migratory and rare species of avifauna here.
M.P. Birla Planetarium
An off beat picnic experience is always the one which is remembered throughout the years. When in Kolkata, straight out head to the MP Birla Planetarium which is a famous tourist attraction for astronomy enthusiasts. Established in 1963, the planetarium attracts locals and students of the city.
You can experience being at the top of the world with a dome shaped theatre featured with advanced audiovisual technology. The experience of the sky and watching the movement of stars and planets on the big screen is definitely enthralling! Apart from this, you can also have a look at different astronomical equipment including telescopes and designs of satellites at the observatory.
The sky show is very famous for making you understand a lot about galaxies and comets. The planetarium also organizes different workshops and programs, so do not miss them! For hassle-free travel, make sure to book Treebo Kolkata hotels.
Science City
From spirituality to education, Kolkata has it all. It is best defined by the existence of Science City in Kolkata which stands as an epitome of world class learning and contribution towards the field. Your friends and family are sure to love interactive learning experiences where you can explore different science exhibits and know the world from a different perspective.
The science city is home to a Science Centre which contributes to different branches of science with unique demonstrations and experiments. It also has a special area called Space Odyssey dedicated to space exploration, the universe and what lies beyond the earth. Interesting, right?! After this, head to the Dynamotion hall explaining the basic concepts of motion, force, sound and energy.
You are sure to love the Evolution Theme Park where you can take pictures with life-sized animatronic models of dinosaurs. The thrill of watching prehistoric creatures compares to no other feeling! So, book affordable hotels in Kolkata and spend your money for such worthy experiences.
Maidan
As the name suggests, Maidan is a massive urban park loved by many locals and travellers from all around the world. Nestled in the heart of Kolkata, it is also known as Brigade Parade Ground located between the Hooghly river and Chowringhee area. Maidan was developed as a parade ground during British rule so it holds immense historical significance.
As you walk through the lanes dotted by different species of trees, you can see happy locals giggling everywhere. It is one of the best picnic spots in Kolkata where you can relax, jog or be a part of outdoor games. The park also has many statues including the one of Queen Victoria. You can also find noteworthy figures of Rabindranath Tagore and Subhash Chandra Bose.
If you are up for an adventure, definitely go horse riding to explore the verdant landscapes of the garden. Since it is located in the central area of the city, you can easily find affordable Treebo hotels in Kolkata in the vicinity.
Treebo Hotels in Kolkata are your go to destination for a cozy stay with friends and family. Whether you are concerned about hygiene or a little picky about food, everything is well taken care of at Treebo!
Experience a seamless online hotel booking experience with Treebo website and app
Find suitable rooms with more than 1000 hotels spread across 120+ locations
Experience comfort with modern amenities and warm hospitality
Enjoy complimentary breakfast, Wi-Fi and branded Treebo toiletries in all Treebo properties
With the top-rated picnic spots in Kolkata, make sure to take home memories of random moments that make you feel like a traveller and not just a tourist!
HOTELS
Itsy By Treebo – Transit Express
Treebo Trend Radhe Palace
Treebo Tryst Tahoora International
Treebo Trend The Platinum Studio 50
Treebo Trend Glassotel
Treebo Trend Green View
Treebo Trend Sreema Salt Lake
Treebo Trend Apple Tree Express
Itsy By Treebo – Neeranand Plaza
Itsy By Treebo – Jai Ambe Maa
Treebo Trend Vedanta
Treebo Trend Naman's Inn
Treebo Trend Mira Inn
Treebo Trend Soho
Treebo Trend Sreema
Treebo Trend Orion Sapphire
Treebo Trend Krish Residency
Treebo Trend Hoops
Itsy By Treebo – Reotel
Treebo Trend Globe International
Treebo Tryst The Crystal
Treebo Tryst Dee Empresa
Itsy By Treebo – Park Central
Treebo Trend Pawan Putra
Treebo Trend Sreemaa Newtown
Treebo Trend ASL Prime
Treebo Trend Mangalam