Some of the Reasons Why You Should Travel to Croatia –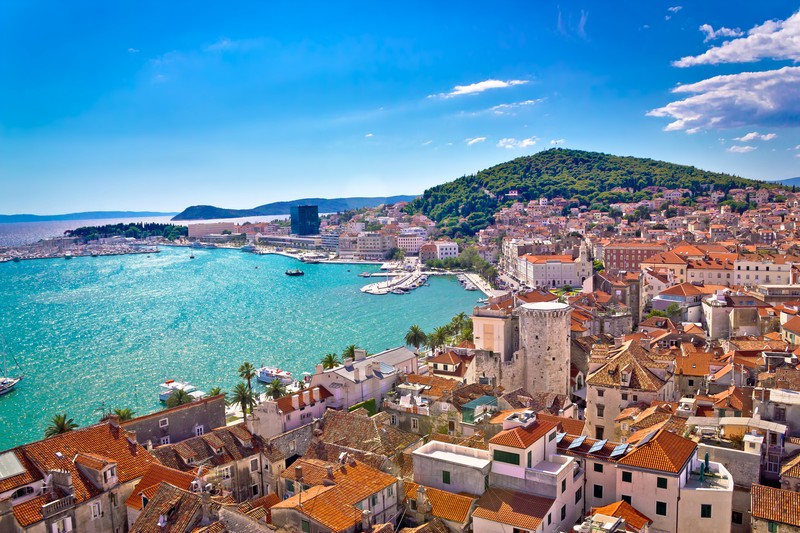 Introduction –
You can be sure that Split, a seaside city in the fourth century AD, is the ideal location for your vacation if Diocletian, the famous Roman emperor, knew that it was the ideal location to construct his palace, which is one of the most impressive Roman ruins in existence and is protected by UNESCO. He was blissful enough watching out for his Croatian vegetable nurseries while experiencing his retirement. He chose Croatia over the rest of Europe. Croatia, a country in South-eastern Europe, has fewer than 4.4 million people, the majority of whom are Catholic. However, what it lacks in population, culture, history, and beautiful scenery makes up for. It may be the most comparable in size to West Virginia because it is situated between Italy and Greece.
About Zagreb, Croatia –
There are several reasons as to Why you should travel to Croatia.  Currency and Language, Croatian is the country's official language. The Kuna is the national currency, and roughly 6.5 Kuna are worth one dollar. Euros are also used a lot. The day that Croatia joined the European Union was July 1, 2013. The capital and largest city of Croatia, Zagreb, is well-known all over the world for its café culture as well as its numerous historical and artistic tourist attractions. You may also have heard of Dubrovnik, the location of the popular television series "Game of Thrones," and Zadar, a marble-clad, traffic-free old town that follows the old Roman street plan and whose lively café scene and dazzling ruins bring the small town to life. Pula, whose amphitheatre is home to the sixth largest surviving Roman arena built around the 1st century AD; Korcula, reputedly where Marco Polo was born.
Climate in Croatia –
Croatia's Mediterranean climate means that the summers are hot and the winters are cold, but the weather is less extreme than in the United States. Croatia's diverse geography reflects its location in Europe, with flat plains along its Hungarian border and low mountains and highlands near the coast. After passing through the cities in the Northern region, which are packed with a variety of intellectual and cultural attractions, you arrive at a 1,150-mile coastline with a sparkling turquoise sea. This coastline leads to more than 1,200 islands, some of which are uninhabited while others are bustling with agriculture, fishing, and tourism.
Natural Diversity –
The vast geography of Croatia offers you everything in one place thanks to its abundant natural diversity: breath-taking vistas, naturist-only beaches, kayaking, windsurfing, yachting, unspoiled nature, organic wines and treats, ancient cathedrals and ruins, and dance parties that last all night long Croatia is an ideal destination for anyone, regardless of age or background, and with any kind of interest! After locking down in the fall and reopening this spring, Croatia was the first nation in Europe to do so. There are currently a number of ways to enter Croatia.
Entering Croatia –
You can enter Croatia by presenting proof of vaccination, a recent COVID-19 test that came back negative, or evidence of recent COVID-19 recovery. If you have been vaccinated, you will need to bring your certificate of vaccination, which can be from Moderna, Pfizer, or Johnson & Johnson. This certificate will show that your last dose of the COVID-19 vaccine was given at least 14 days before you were supposed to enter Croatia.
If you take a COVID-19 test before you get to Croatia, it has to be a PCR or rapid antigen test that you take no more than 48 hours before you get there. A medical certificate or a positive PCR or rapid antigen test taken within the last 12 to 180 days can also be used as evidence of recovery from COVID-19. If you arrive in Croatia and pay for a PCR or rapid antigen test, you can also enter the country; however, you must remain isolated until you receive a negative test result. What's more, on the off chance that a test isn't accessible, showing up voyagers must self-quarantine for 10 days.