The Pros and Cons of Inflatable Kayaks: Tips on Choosing the Best One for Your Next Adventure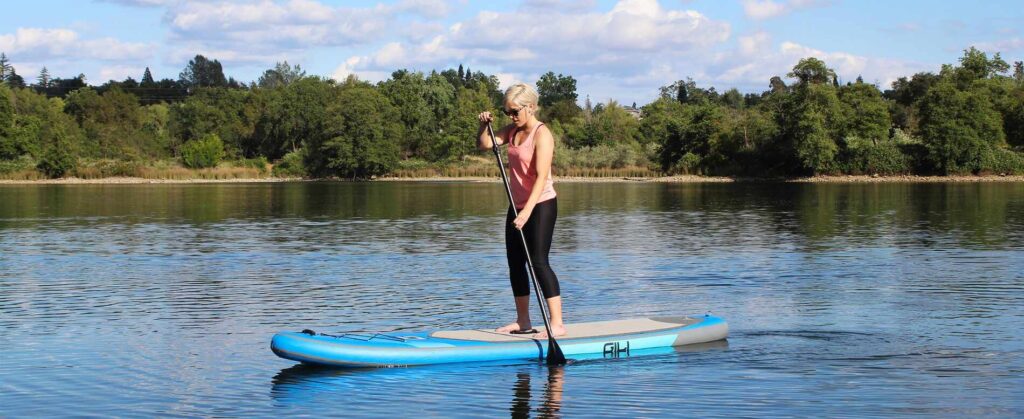 Are you planning your next outdoor adventure and considering purchasing an inflatable kayak? Inflatable kayaks have become more popular over the years due to their portability, ease of use, and affordability. They are perfect for both beginners and experts and can be used for various activities like touring, fishing, and whitewater rafting. However, before choosing the best inflatable kayak UK, there are several pros and cons to consider. In this blog post, we will discuss those pros and cons along with some tips on choosing the ultimate inflatable kayak for your next adventure. So, let's paddle into the world of inflatable kayaks!
Pros:
Portability: One of the most significant advantages of inflatable kayaks is portability. Unlike hard-shell kayaks, inflatable kayaks can be easily deflated and packed into a carry bag, which makes them easier to transport and store. This portability feature is especially helpful if you have a limited space for storage or transportation.
Affordability: Inflatable kayaks are generally more affordable than traditional kayaks. You can get a high-quality inflatable kayak without breaking the bank. This affordability gives you a chance to invest in other outdoor gears like paddles, life vests, and dry bags.
Durability: Inflatable kayaks are designed to withstand harsh conditions like rapids, rocks and rugged terrains. Some are made with reinforced materials like PVC, nylon, and Hypalon, which make them puncture-resistant.
Cons:
Performance: While inflatable kayaks are beginner-friendly and offer a great experience, they may not provide the same performance as hard-shell kayaks. They are slower and less efficient in the water, especially in choppy or windy conditions. They may also not track as well in the current as the hard-shell kayaks.
Setup/Takedown Time: Inflatable kayaks need setup time, which can be a disadvantage if you are paddling for a short time. If you are going for a shorter trip, you may find that it isn't worth the effort to inflate the kayak, especially if you use a manual pump. Also, deflating and packing the kayak can take up some time.
Maintenance: Inflatable kayaks require maintenance to keep them in good condition. You need to rinse and clean them with freshwater after every use to get rid of dirt, rocks, sand, and other debris that may have stuck on the kayak. You also have to dry them before storing them to prevent mold and mildew from forming.
Tips on Choosing the Best Inflatable Kayak UK:
Consider the Activity: Before choosing the best inflatable kayak, you need to consider the activity you will be engaging in. Different kayaks are designed for different activities like touring, fishing, and whitewater rafting. Make sure to choose the one that best fits your activity.
Kayak Size: Inflatable kayaks come in different sizes and shapes. Ensure that you select the size that fits your weight and height. Consider the weight capacity and the length of the kayak too.
Material and Durability: Check the material used to make the kayak. A high-quality inflatable kayak should be puncture-resistant, durable, and made with reinforced materials like PVC, nylon, and Hypalon.
Storage and Transport: Inflatable kayaks are meant for easy storage and transport. However, make sure to take note of the packed size when deflated to ensure that it will fit into your car trunk or closet.
In conclusion, inflatable kayaks offer many benefits and can make your next outdoor adventure more fun. However, before purchasing the best inflatable kayak UK, make sure to weigh the pros and cons. With the help of our tips, you can choose the right inflatable kayak that will give you many years of enjoyment. Remember to always prioritize safety and have a great adventure!