Top 7 Things to Do on a Magaluf Vacation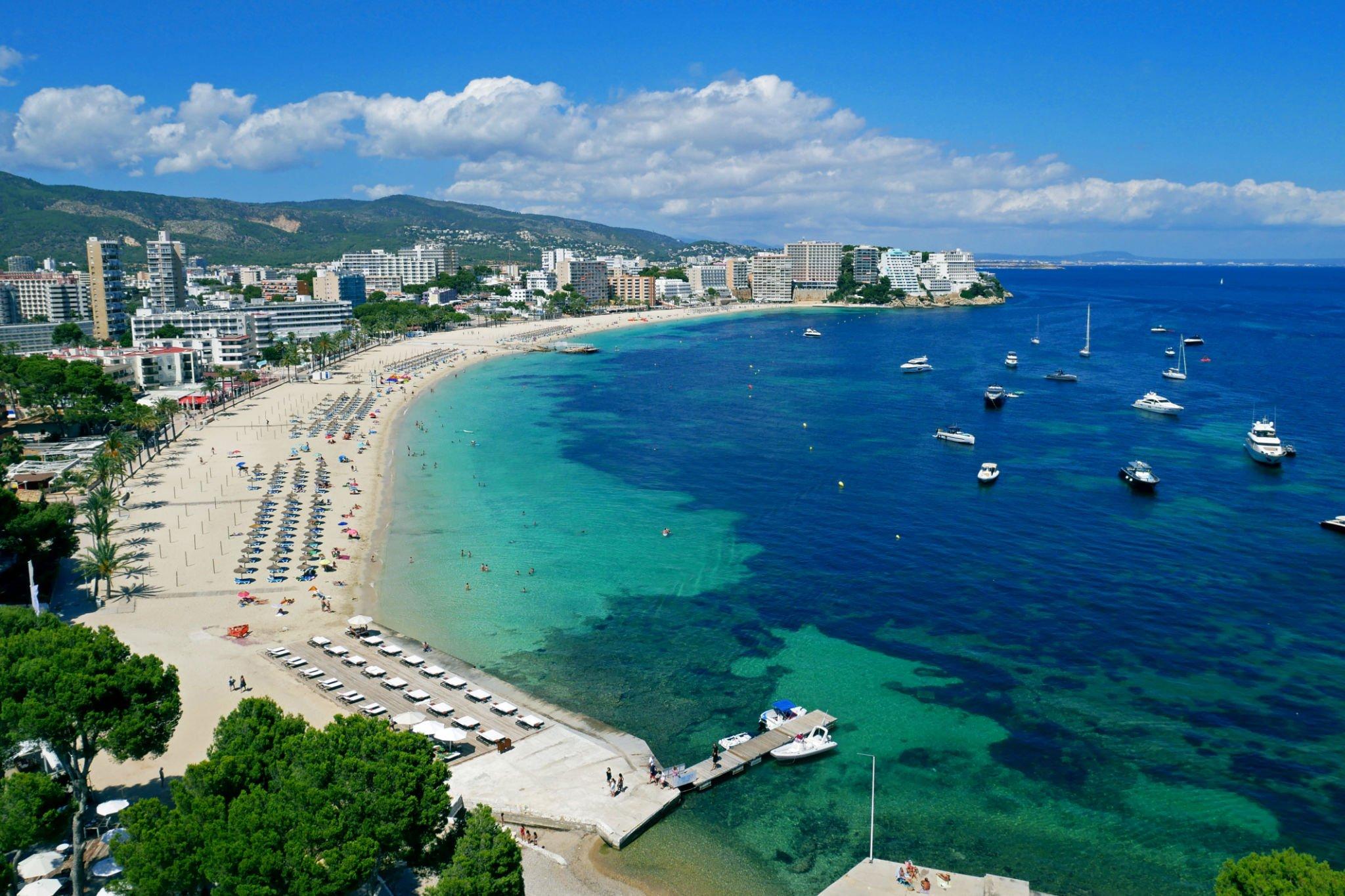 Image Credit: https://www.istockphoto.com/photo/magaluf-beach-gm1277544839-376721336
Magaluf is a popular resort town on Majorca Island in Spain. The town is known for its thrilling nightlife and long white sand beaches. The seafront promenade has multiple bars and cafes where tourists can grab a bite or have a drink. So, if you are too looking for a place where you can unwind and party all night long, Magaluf is surely the place for you.
Then again, if you are traveling with family, don't worry Magaluf has much more to offer. If you are wondering what you can do on a vacation to Magaluf other than party, here we have listed the top 7 things that attract tourists to this wonderful town. Check out this list, and enjoy a well-planned vacation.
7 things to do in Magaluf
1. Have fun at the Western Water Park
An activity that you can do with family and kids are visiting the Western Water Park situated at Cami Cala Figuera. You'll find are many different slides, and thus you will surely be entertained for a full day. However, some slides do have height restrictions.
2. Go Karting with family and friends
A karting track in Magaluf is located not very far from the Western Water Park on Carretera de la Porrassa. The track is 700m long and has 9 bends in total. It is an ideal activity to do with kids of age 3 and above. For every 15-minute race, you will be charged €20. You can make a reservation online.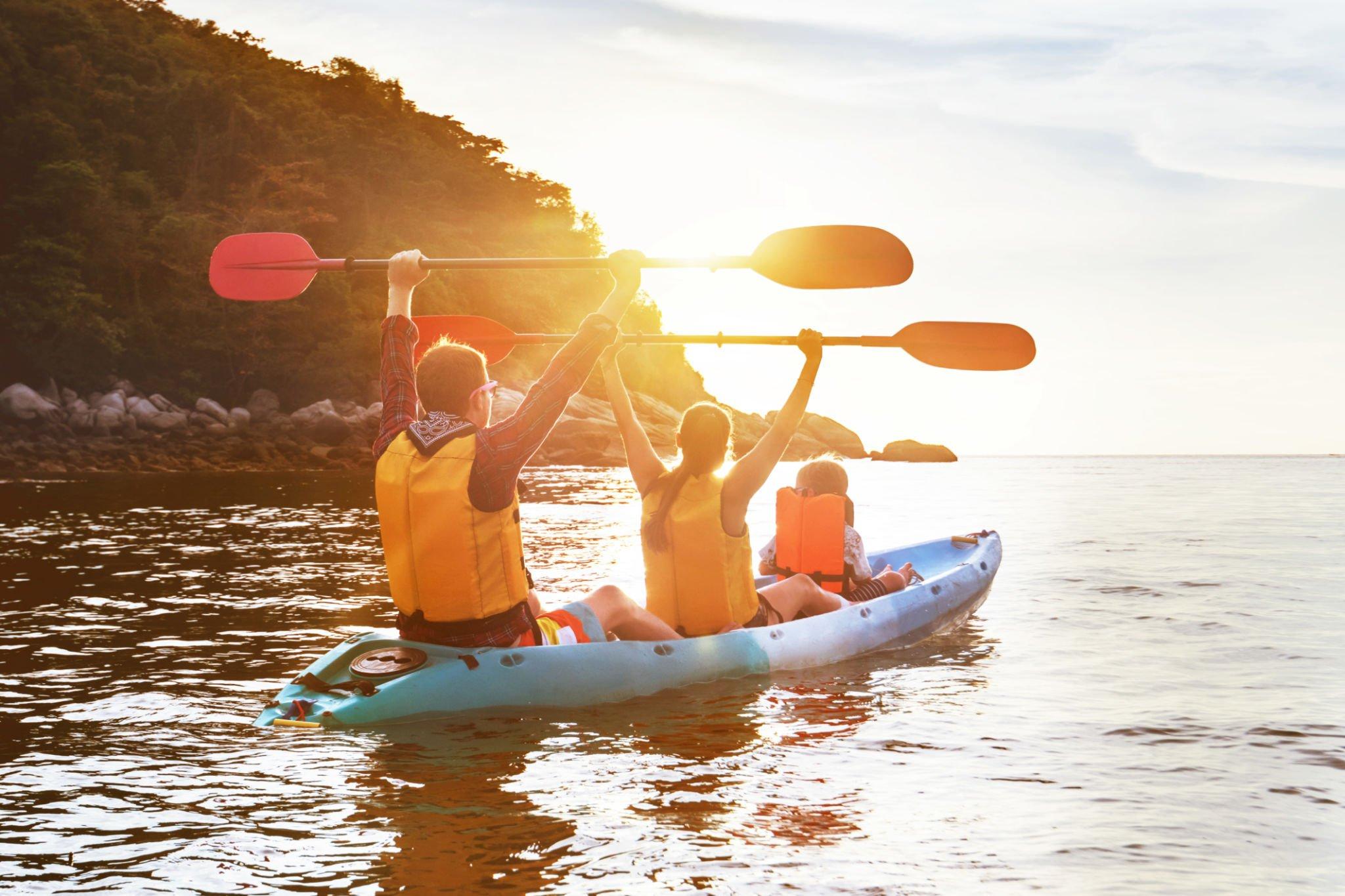 Image Credit: https://www.istockphoto.com/photo/happy-family-kayak-walking-sunset-sea-island-gm1071632168-286777012
3. Enjoy some exhilarating water sports
In a town that is surrounded by beautiful beaches, it is obvious to expect some water sports activities.
Some of the water activities that you can enjoy here include:
Jet ski
Wakeboarding
Inflatable rides
Speedboat rides
Boat charter
Parasailing
4. Hire a scooter to explore the town
There is nothing quite like roaming around in a town at your own pace and exploring the small bars and cafes that offer traditional cuisines and drinks. Well, you can do this very thing while you are in Magaluf. There are many scooter and motorbike hire services in the town. Nevertheless, make sure you are traveling with your ID card and driving license.
5. Test your wittiness in escape rooms
If you wish to engage in some brainstorming activity, you can surely try the Magaluf Escape Rooms located on Avenida Solivellas. There are 2 rooms fully developed – House of Ministry (easiest), and Prison Break (hardest). The entry fees are €25 per person, and a minimum of 2 people are required to enter. If you have a bigger group, you can expect to receive some group discounts.
6. Surf at the Wave House
There are two artificial wave-generating pools developed to provide the thrill of big wave surfing to visitors in a controlled environment. You can enjoy surfing as well as the food and drinks at the bar. For safety reasons, height restrictions apply.
7. Relax at Magaluf Beach
Enjoy soaking in some sun and swimming on the beach. Some multiple bars and restaurants serve drinks and food all day long. Also, you can rent sunbeds and shades for a day.
There you go. So, now you understand why Magaluf is a popular destination amongst British tourists. Well, without wasting any time, start making your reservations right away, and enjoy the most memorable vacation.